As a TEAM, Our unwavering focus is to p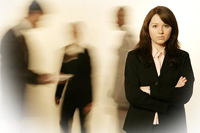 rovide opportunities to entrepreneurs, franchisors and investors to actualize their potential, maximize profit and personal satisfaction.

Our vibrant young team is a cohesive, effective unit and utilizes the synergy of different skill-sets, to hone the outstanding, abundant, yet dormant entrepreneurial talent in India. Our prime goal is to lead this 'waiting in the wings' talent into play, through our support systems.

We at TIM leverage, our varied experience and strong foundation, to harness business opportunities, for dynamic entrepreneurs and investors across the globe, by offering them, the most effective business model of franchisors. We supplement it with tools and resources, to enhance their success. We also extend advice on, operating the business profitably, marketing, financial issues and managing employees.

TIM currently manages several franchisees in different parts of India and the globe. Our country-wide presence enables us with, strong domain knowledge of these locations and in depth insights of demographic preferences.